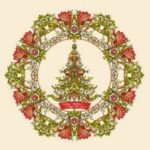 A chance to give a unique holiday (or other special occasion) gift to the readers in your life
Surprise someone with a signed, personally inscribed copy of Second Son.  Just fill out the form below to order an author-autographed addition to their library. The standard inscription will read
To <name of your gift recipient here> 
Best wishes always
Pamela's signature
Want to customize things a bit? Request a special inscription in the form below. But please, no vulgarity or hurtful language, and please don't ask Pamela to say anything about the recipient that she couldn't possibly know.
The cost of the autographed book is $15.00.  FREE SHIPPING for the first 5 orders.  After those are gone, we'll add shipping charges based on Priority Express mail delivery to your address.  You'll receive an email invoice from PayPal, where you can easily pay using a credit card, your linked bank account, or your PayPal cash balance.
Want to order more than one book?  Please complete a separate form for each order.  We'll bundle your shipments and send a single invoice for multiple orders received within the same day.